Is YOUR Insurance Agent Local? We'd love to EARN your business! Wallace & Associates has been serving local families, businesses, and contractors since 1945 right from your backyard for 70 years! Our homegrown team works for YOU!
History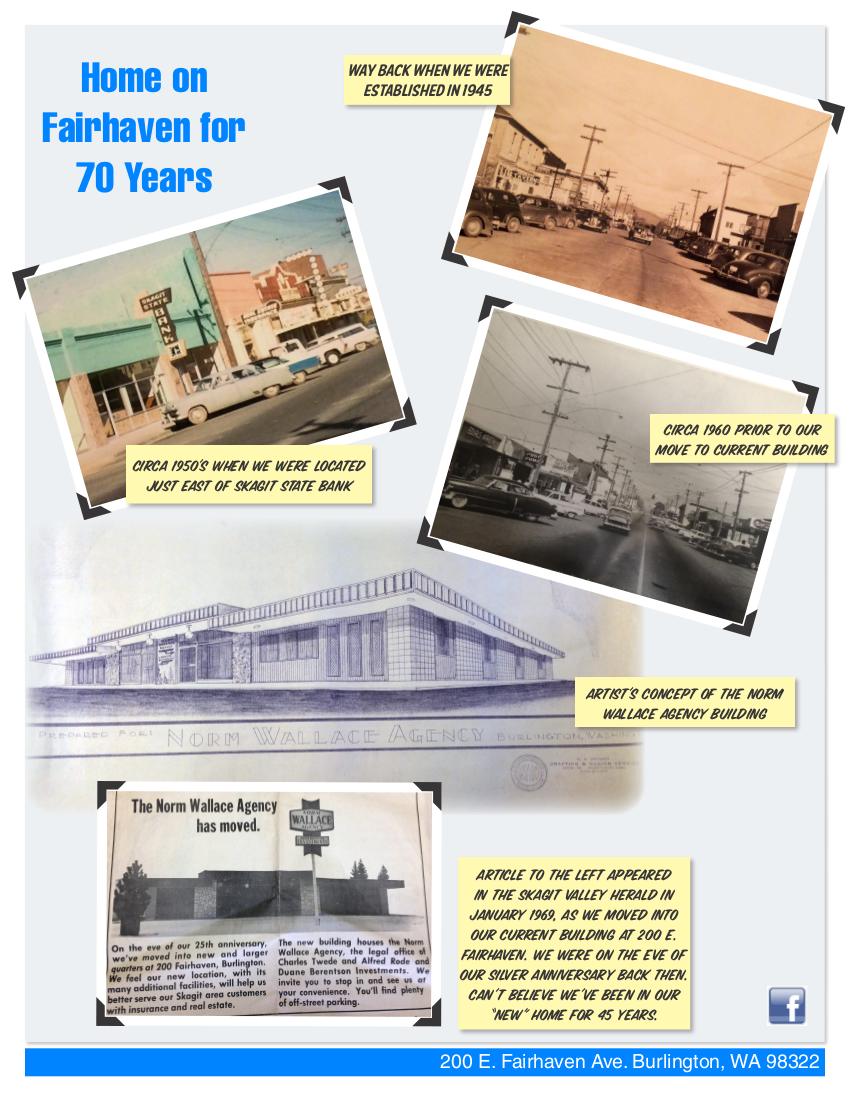 200 E Fairhaven Ave
Burlington , Washington 98233
Call us at (360) 755-0631

We are currently OPEN!



We are currently closed for the day.