200 E Fairhaven Ave in Burlington
(360) 755-0631 (360) 755-9389 Email Us



Wallace And Associates is a locally owned, well-established insurance brokerage that began in 1945 selling home, auto, life, and business insurance to Skagit County residents. Today the company has grown to serve clients throughout Northwest Washington.  Over the years, Wallace & Associates has continued to grow with the help of an excellent staff who prides itself in providing uncompromising service.
History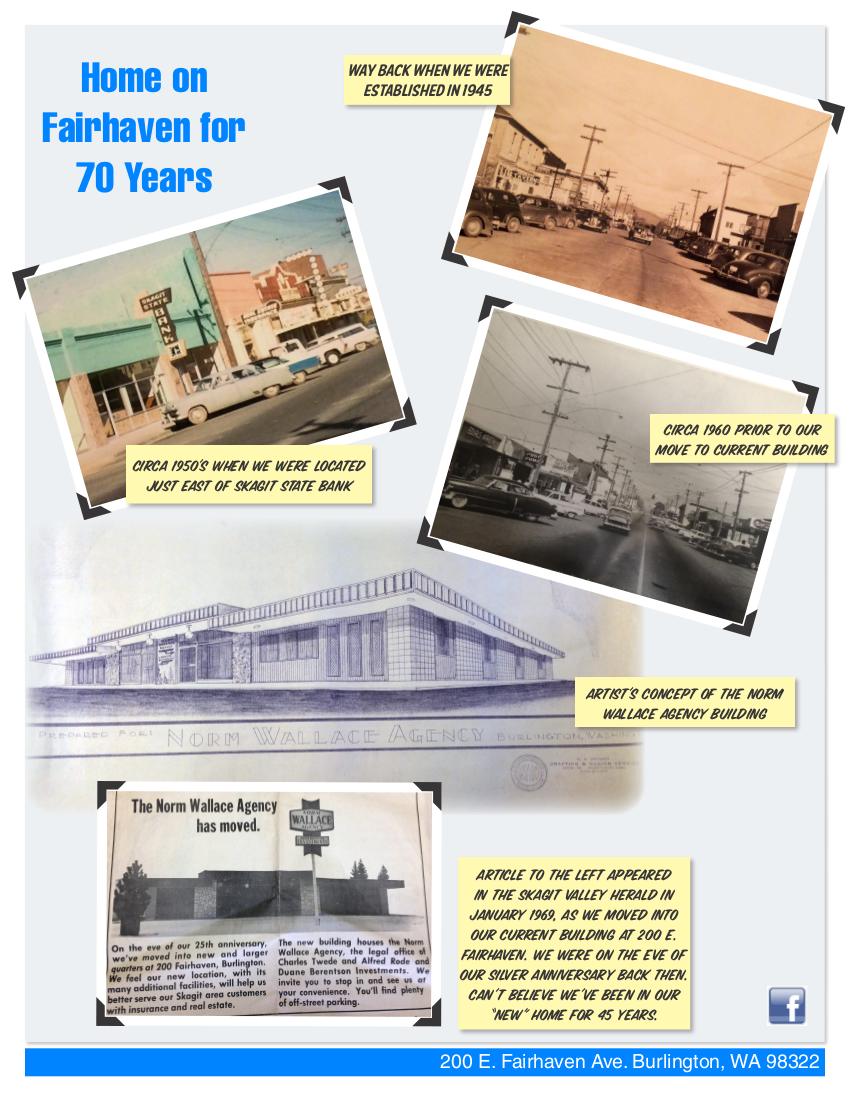 Read more
We are currently OPEN!

We are currently closed for the day.